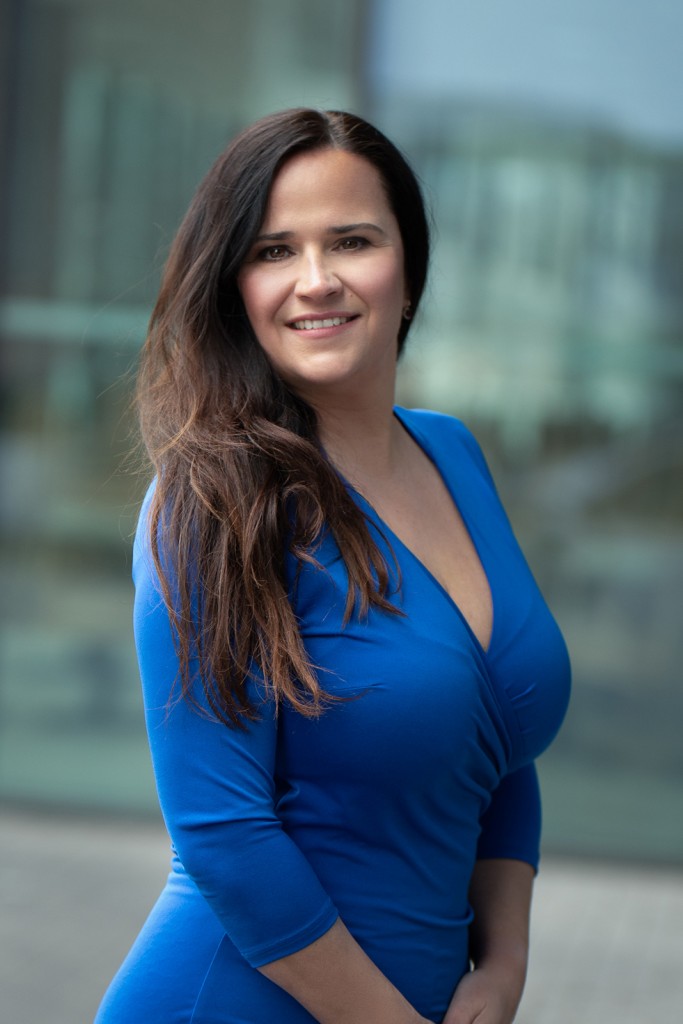 JUDr. Radoslava Sláviková Geržová PhD.
Advokátka
Radka graduated from the Comenius University Faculty of Law in Bratislava. As a student, she participated in a study abroad programme at New York University in the U.S. She went on to earn a PhD. in intellectual property law at Pan European University in Bratislava. Her nearly twenty years of practice have been focussed primarily on employment law, intellectual property law, and commercial law. Radka's practice has included advising on the acquisition of a major manufacturing company; contract administration for motorway construction in the Slovak Republic; advising on the acquisition of a large construction company; advising an international healthcare company and other key companies; managing the buyout of shares of a listed company from minority shareholders; advising on the sale of several hotels, and other notable transactions where she represented a variety of interesting clients in litigation over copyrights.
"I don't wait for problems to show up. I anticipate them. I know what you need even before you do."
After being appointed by the Ministry of Labour, Social Affairs and Family, Radka is listed in the register of intermediators and arbitrators for resolving collective employment disputes. Her practice is currently focussed on handling employment matters for all types of employers in the Slovak Republic, including companies that employ over 1,000 workers. Radka is a member of the Czech Bar Association and is a partner in a law firm domiciled in Prague which provides services in all areas of law for clients in the Czech Republic. Radka speaks English and Spanish. When she is not chasing her dog, Ullu, she enjoys being active and discovering the arts :).
Janka began practising law right after completing law school at Trnava University in Trnava. In her practice, Janka advises clients in key areas such as employment law, commercial law, intellectual property law, information technology law, and protection of personality rights and reputation. She is studying for a postgraduate degree in employment relations at Pan European University in Bratislava.
"I understand you. I look for simple yet effective solutions for your complex issues."
In her practice, she has advised numerous international clients who started doing business in the Slovak Republic. Janka's domain is IT law, digitisation, and modern technology. She speaks English and German. In her free time, she likes watching old films, running, and renovating her cottage :).
After earning his law degree from Comenius University in Bratislava, Braňo initially worked in banking and finance before he began practising law. Over the years, he has developed expertise particularly in commercial and tax law. Braňo specialises in corporate affairs, company law and shareholder agreements, and he is also active in real estate (due diligence and acquisitions of shopping centres, joint ownership resolution, landowner association issues). For many years, he focussed on matters with an international aspect and underpinned the legal, tax and structural aspects of several major transactions, such as the acquisition and merger of health insurers including membership of corporate bodies, and the financing and acquisition of large construction companies.
"I am basically the Tenth Man. If nine out of ten people reach the same conclusion based on the same information, I will always look for reasons why they are wrong and wonder where the catch is."
Braňo also offers legal services in English. He spends his spare time foraging for mushrooms in the woods, but he will never divulge his secret spots :).
Martin was already active in advocacy while studying law at Pan European University. He has extensive experience in the areas of family law, civil law, commercial law, contract law, and company law. Martin has provided services to several international clients and has advised on matters having an international aspect. As manager of a law office abroad, he gained valuable insight and knowledge of foreign corporate law, the ideal configuration of foreign shareholding structures, and utilisation of foreign legal arrangements for clients in Slovakia and the Czech Republic.
"Good legal solutions are like LEGO bricks – every piece must be in exactly the right place. That is my expertise."
Martin speaks English and French. He loves loud, shiny motorcycles, bulletproof contracts, and complex LEGO sets :).